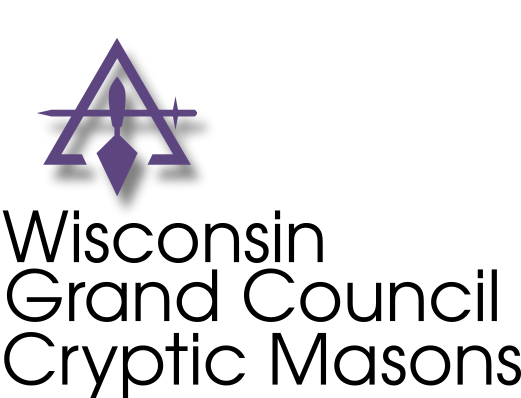 163rd Annual Grand Assembly
Virtual Session
September 12, 2020
REGISTRATION HAS ENDED
Hope to see you in 2021
It is the duty of the Grand Officers and the Three Principal Officers of each Constituent Council to attend the Annual Assembly of the Grand Council R & SM of Wisconsin.
All Companions are welcome and urged to attend the annual assembly.
All attendees must register online by selecting the registration button below.
A $15.00 registration fee will be charged to all delegates/attendees to the Virtual Annual Assembly.
A Zoom meeting link will be sent to your registered e-mail on Friday, September 11th, 2020. You must be registered and logged in to your own link to be eligible to vote. Please plan to log in starting at 8:30 am so that we can start promptly. Please contact Brad Bingheim if you would prefer to register by check.
Registration closed on Thursday, September 10, 2020 at 8 am.
Click on the link below to join the Wisconsin York Rite mailing list to ensure you are included in mailing for Wisconsin Commandery, Council, and Royal Arch Masonry.
© Copyright Hiram Sage Foundation, 2020
York Rite Digital USA, LLC (yorkritedigital.com)